Your Accidental Death Benefit Policy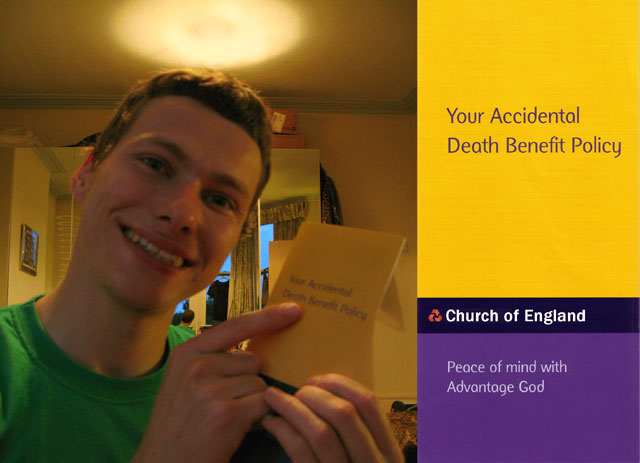 (I.S.)
Comments
30/08/2004 | Patrick
I don't get this one?
Patrick
13/12/2004 | Rasputin
see http://www.stpetersburg.it/
27/12/2004 | Somovar
Saluti da Kiev http://www.kyiv.it
13/01/2005 | Blogger
Saluti da scrivi blog http://www.blog-buster.net
25/01/2005 | Rasputin
Hello friends! from http://groups.msn.com/St-Petersburg-Russia
08/03/2005 | Cosacco
8 Marzo, W le Donne! http://groups.msn.com/ViaggiareinUcraina
16/08/2006 | Franzi
immer schoen grinsen wie der Junge auf der Kinderschokolade!
28/07/2007 | bren serg
It has been associated with an increasing number of deaths in recent years. Most of that increase she added came during the past five to years. Similar increases in mortality have occurred
10/05/2016 | Steffie
we've arvreid at the end of the line and i have what i need!
Add your comment: