Calgon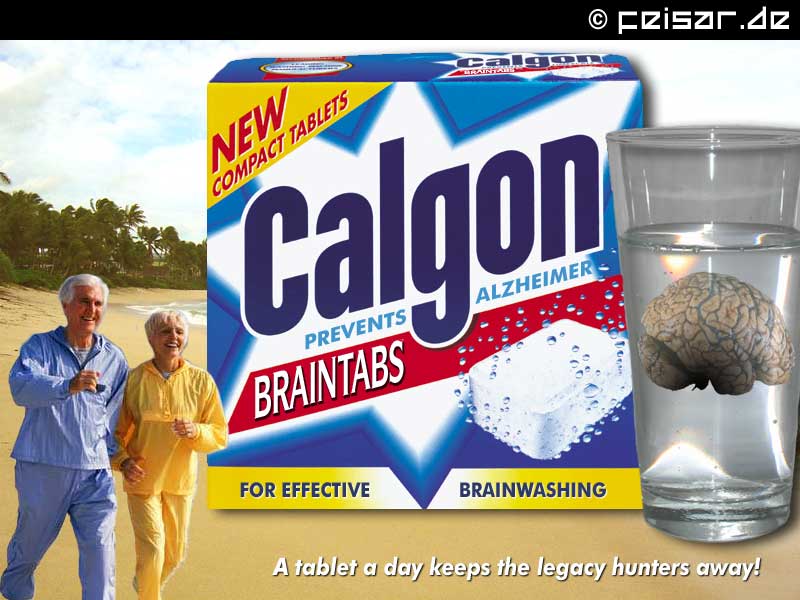 (A.S., P.R.)
Comments
22/06/2004 | ski
gay gay gay
22/06/2004 | wayne brady bitch
kinda funny, but like is this the only thing here, make some more fun of old ppl, its funny
22/06/2004 | Patrick
Why did I just went to this page?
I think I need some of those.
Patrick
23/06/2004 | OszilloVonGraf
I took the blue ones from the same company.
I am concerned, will this do me any harm?

13/07/2004 | Fred Swartzenegger,Arnies 4th cousin
When taken with "LYSOL" it works great. New product out from The AMA=AIDS tabs sent to you from Africa,$1.00 for 200. GUARANTEED OR MONEY BACK. e-m TO: Honkeyfool@get-em.orgy
17/02/2005 | doctorzoos
What a load of whitewash
03/01/2006 | Bob
I thought everyone knew the only way to hold off oldtimer's disease was to snort 3cm of Crest peppermint toothpaste up each nostril once a month.
Add your comment: