Dare to Repair - Oops!
Several feisar-Readers reported of the respectable Delaware News Journal's blunder which got the "Dare To Repair"-Image some reputation. On 16th december 2004, just in time for Christmas, said journal ran a list of ideal gifts - "We've made a list and checked it twice":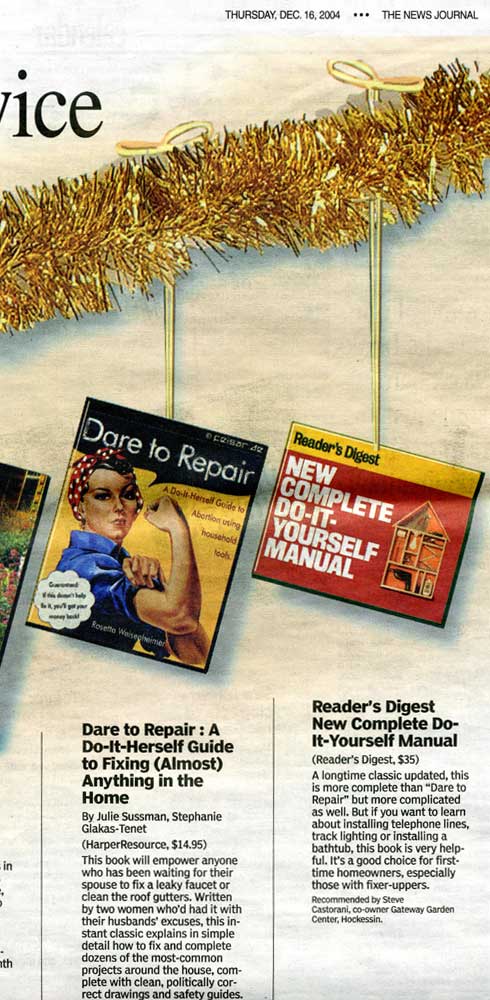 Dear Delaware News Journal: thanks for the publicity! The Original Cover as well as the Original Book "Dare To Repair" can be found here. We checked three times. And please don't fire the guy who took the wrong cover, it sure was in best interest...
(Many thanks to tg for the scan!)
Comments
31/12/2004 | Patrick
That is very cool!
You can even see the feisar logo on the scan.
Patrick
20/01/2005 | dirty devil
omfg
26/08/2011 | Keyla
Hats off to whoever wrote this up and potesd it.
Add your comment: