Safer Surf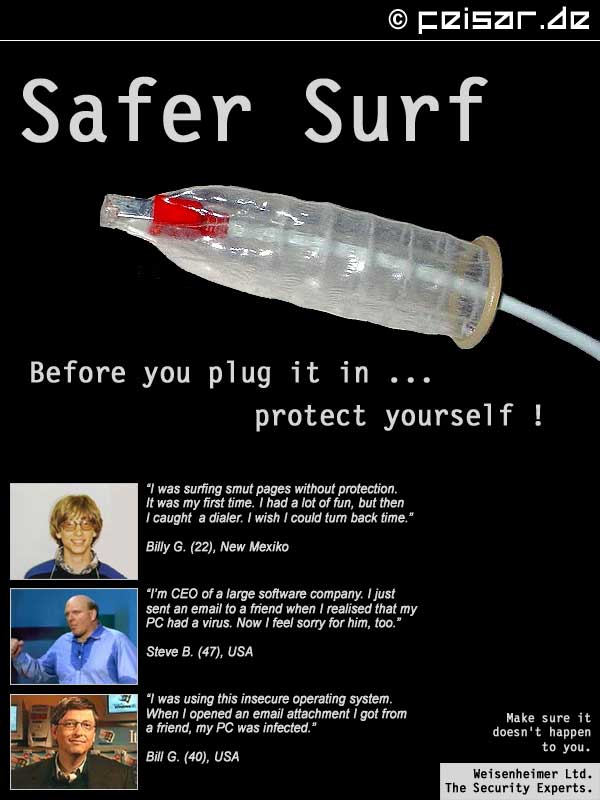 (A.S. und VAK)
Comments
04/02/2004 | me
revolutionäre idee, gratuliere!
06/08/2004 | stoned out of my head
funny
08/08/2004 | paulo di canio
you think your stoned, i honestly can't blink, my brother likes cake and laughed his ass off.org

26/08/2004 | danny
don't be a fool, wrap your tool!!!
14/09/2004 | Bluejuice
That's really great :-)))
Steve should also protect his "sweat"-shirt with a deo-stick...
25/09/2005 | ahmda
ca sa mon amou r
03/10/2005 | thanhtung_h20
changcocama
03/10/2005 | thanhtung
tuikothechiunoinua


03/10/2005 | thanhtung
nguoivietnamlathe


04/01/2006 | dats stupid
dats gay
26/02/2006 | SICKO
FUCK U NOT LIKE U CAN PUT ONE ON A PUSSY
29/01/2008 | catlitte
Hi all !!!

















End ^) See you
Add your comment: