Tupperguns Party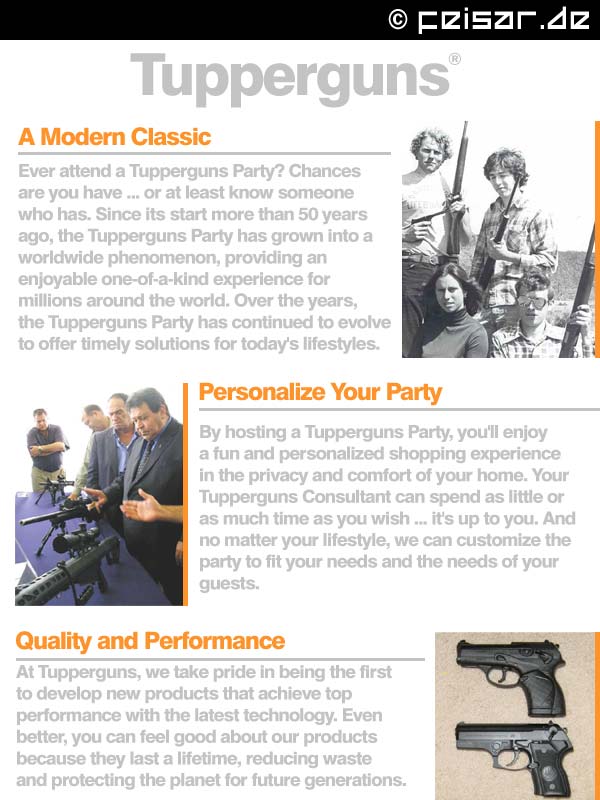 (A.S.)
Comments
19/02/2004 | cunnivore
that would have been funny if only it wasn't stupid

22/02/2004 | RazputinKB
I would like to host a few of these parties.
23/02/2004 | Leprehit
I don't get it......
23/03/2004 | Ahhhhhyup
Yup, thats pretty damn stupid man.... pretty stupid

06/05/2004 | Patrick
Did you realize that the text is the original one from the tupperware homepage? Impression how pictures modify the meaning of a message.
Patrick
13/07/2004 | Fred
WHY NOT EAT HYDROGENATED FOOD. ONLY ONE STEP AWAY FROM "TUPPERWARE" ?????? DA Fred
04/01/2006 | alex
shhhhhhhh
10/05/2016 | Cade
well put, sir, well put. i'll cenrlitay make note of that.
Add your comment: